The ultimate question is seatow vs boatus
If you own a boat or you are planning to own one or even rent one or just go fishing or tour the sea, you would probably be thinking of the right assistance and protection you would need on-water and who can reliably provide such protections and assistance. While considering these important issues, you would need to factor in issues such as availability, reliability, coverage, charges, responsiveness, and the company's willingness to react or respond when needed.
When it comes to on-water assistance and protection in the United States, the choice between Seatow vs boatus always comes to the fore. In this article, we shall provide you with the best guide to choosing between seatow vs boatus.
Difference between Seatow vs boatUS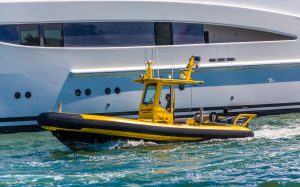 Both Seatow and boatUS are on-water assistant companies that protect, tow, guide, and provide coverage for boaters. They can cover your breakdowns and provide you services that will get you out of trouble on the water and get you back to your home port or even assist to fix your boat issues when necessary.
However, the terms of the services provided by seatow and boatUS vary and are dependent on the kind of package you enroll for, the terms of their membership, the coverage they offer, their charges, and availability. In dealing with the differences between the two, we shall focus on the above-listed factors.
Membership and prices
Sea Tow maintains a single membership offer for saltwater recreational boaters priced at $179 annually for Gold Card. While TowBoatUS, which is an offshoot of BoatUS, maintains double membership for ocean boaters, priced at $149 for unlimited saltwater and $175 for unlimited Gold.
Offers
Boatus is a national organization of boat owners association of the United States. Although it provides other on-water assistance, it focuses on and advocates for members' rights and protection from undue taxation and unnecessary fee exploitation.
Seatow, on the other hand, is rather a company that focuses on on-water assistance services for your rented, bought, chartered, or borrowed boats.
BoatUS, therefore, offers more to its members than seatow. BoatUS provides towing, advocacy, member savings, provides boat graphics and lettering, provides boat loans and boatUS app, provides boat insurance and MMSI registration, it provides storm tracking services, and several other additional membership benefits.
Reimbursement
There are situations where there are no ready operators on the ground around the area where you might need them. In such cases, reimbursement packages are maintained by both Seatow and boatUS. For unlimited saltwater members, Boatus reimburses up to $2500 for tows outside of Towboatus service area, and for Unlimited Gold members, it provides $3,000.
Sea provides a higher reimbursement range of up to $5,000 for its Gold Card members.
Location
In making your choice of on-water assistance, it is necessary to consider the differences in their locations and how much of these they keep. The more dispersed the locations and fleets, the easier it is for them to respond, and the easier it is for you to have expanded coverage areas.
Seatow maintains up to one hundred franchise locations and over three hundred covered ports. While BoatUS, on the other hand, has three hundred and five locations across North America, with a variation in service range according to the location.
Coverage
BoatUS maintains a normal service area of 25 miles, but it still covers its members beyond that normal service area by paying up to $2500 for towing outside its basic coverage area.
Contact
BoatUS and Sea Tow offer different applications for contacts and access, especially for Android and iPhone smartphones. to make service access easier. While Sea Tow uses automatic radio checks, including navigation assistance and other contact services like fishing reports for its members. BoatUS towing plans, especially Anglers, have an extra two means to contact especially when out of VHF range. It employs two-way messaging (text) with the help of a satellite network. It equally uses a one-way pre-registered information signal to make contacts
Is TowBoatUS the same as BoatUS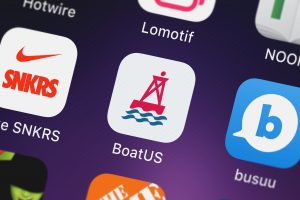 Towboatus and boatUS are the same because Towboatus is a division of boatUS, that is, its towing arm. Boat Owners Association of U.S, Boaters, is a national boaters organization that maintains Towboatus as one of its response arms. Towboatus is the towing arm of boatUS, in other words, Towboatus is a division of boatUS.
Towboatus formerly existed separately as Vessel Assist. In 2003, it was then acquired by boatUS and launched as Towboatus, a towing arm of boatUS. BoatUS staff and fleet are not counted differently from boatUS 540, 000 membership and towboat fleet of 603.
How far offshore will BoatUS go
The offshore coverage area for boatUS depends on the type of membership as well as the area in question. For instance, there is an extension of 130 miles offshore coverage for both Unlimited Saltwater and Unlimited Gold members. With this extension, areas as far as That covers some parts of the Bahamian archipelago, excluding New Providence and Eleuthera, are covered.
In Southern California, the extension is by 40 miles especially for unlimited saltwater membership, while it gets to 100 miles offshore for Unlimited Gold membership. With these two plans, areas such as Mexican waters, especially for boating anglers moving south from San Diego, are covered. In conditions where towing operators are not available TowboatUS reimburses up to $2,500 and $3000 for its  Unlimited Saltwater members and Unlimited Gold members, respectively.
Is BoatUS transferable?
No. BoatUS benefits cannot be transferred to another boat or a new one when the original one or trailer for which it was registered is sold. Neither membership nor benefits of boatUS are transferable to another person or another boat.  However, TowboatUS membership covers your fleet, if you own more than one. Whether you rented your boat, whether you are on board or not at the time of the incident, whether you leased or borrowed your boat, you will be covered. However, this coverage does not include a boat on which you are merely a crew member or passenger.
Conclusion
We have highlighted the basic differences between Seatow and boatUS in the article so far. With the differences thus explained, it is hoped that the decision as to your choice of which of the two to take won't be of any difficulty any longer. However, to be on the safe side, some boaters opt for both companies at once, just so they are able to access responses at need.