Fluke fishing is starting to pick up now! Black Sea bass fishing is on fire right now too! If you are on the East Coast and fishing with one of the best here in Newport, RI. Shoot us a message and let us know how it went. Sea bass fishing had died down.  COD and Blackfish i.e. Tautog are still going strong and the Charter Captains are still out there. Next couple of weeks the water temperature will be getting colder and the fish will be moving on like the sea bass. There will be only a few fish left 🙂 Tautog Fishing has been on fire the past two weeks here in Rhode Island. We have heard there was another state record broken today 5/5/2022 not in Rhode Island though. Black Sea Bass is open until August 31st, 2022 you can get them on the south side. Cod fishing has died down and most fishing charters do not offer to target that species right now. Striped bass fishing continues here on the waters of Newport with really nice-sized fish which are slot-sized fish, which means you can take them home.
With the spring coming in early as a result of the warm winter, this is one of the best times for Rhode Island fishing. When you read about fishing in Rl in several fishing reports, you might want to rush in and grab your fishing pole, bait, an umbrella, and a book. Meanwhile, you should prepare for the exhilarating experience that fishing in Rhode Island offers. Get ready to be delighted by the beautiful Rhode Island waters. See the latest Rhode Island Fishing Reports https://401fishingreports.com/reports/
Are you ready for Rhode Island Fishing?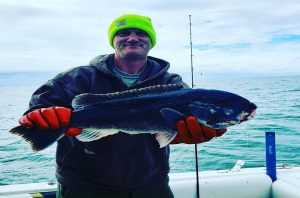 Here is one of the fascinating periods to fish in the Rhode Island waters. But are you prepared for the experience? You may be tempted to take a fishing pole and start fishing. Except you are a resident of Rhode Island, you would need a fishing license before you start fishing. If you are not a resident, buy a fishing license today. And if you are bringing your boat, it is a piece of cake to get it registered. Contact the State of Rhode Island for a Hunting and Fishing ID (RIHFID) and register your boat for a fishing adventure on the saltwater of Rhode Island. The procedures are easy and affordable.
What Fish Are In Season?
March comes with beautiful moments talking about fishing. The weather is expected to be stable, with the temperature ranging from 37 degrees Fahrenheit to 46 degrees Fahrenheit at peak. So, if you are coming from a nearby state, know what to expect.
These fishing reports will be incomplete without mentioning the kind of fish in the season that you can catch. Your fishing efforts will be compensated with one Pollock, striped Bass, Bluefin (Tuna), the Mako (shark), COD, and John Dirt. Each of these fish has unique looks, and they will be around for the rest of March. Striped bass fishing was on FIRE this year in Newport.
Whether you prefer saltwater fishing or freshwater fishing, you can have an excellent experience with Rhode Island fishing. Get your gear and bait ready for the fishing experience you will not forget in a hurry.
People often fish in RI for striped Bass, Tuna, Pollock, and shark around this time. With the right techniques and gear, you can have a big catch faster than you imagine. You may have read the fishing report about several people that came on a fishing trip to RI and caught big Basses. You also can have an exhilarating experience. If you are planning to visit here soon for fishing, you should know what the weather and the water current look like. The wave height around this time is 0.3 ft at the minimum and as high as 2.9ft. Also, the wind is moderate. You are up for a memorable experience.
Go For a Great Catch!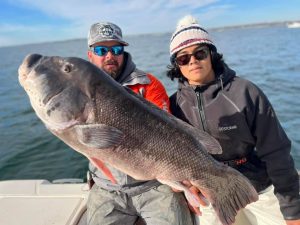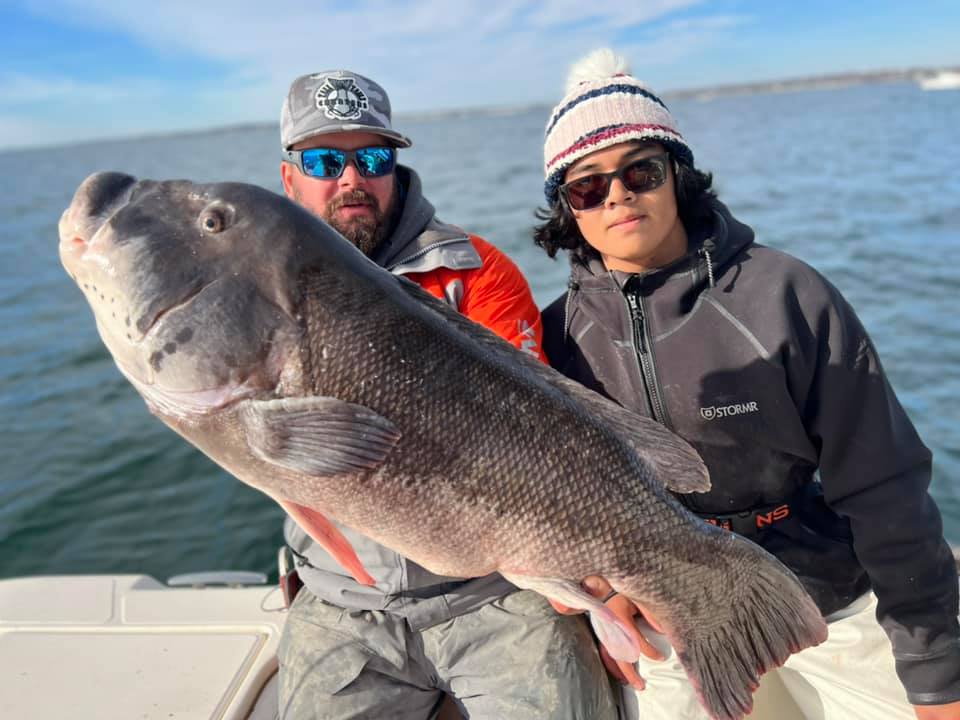 Fishing successfully in RI does not require several years of experience. You only need to learn the right techniques and a bit of luck to record one of the biggest catches ever. Although you need a rod, bait, or lures and the right approach, you need to understand many things to fish successfully.
Most people that had auspicious fishing time in Rhode Island used effective strategies. When you are finally on Rhodes Island, choose the best time of the day to fish. The success rate is higher when you fish at some time than at any other time. The best time is the early morning-afternoon time because fish feel secure and confident to play around in low-light conditions. If the only available time is the afternoon, look for shaded water.
Another tip to have a great catch is by choosing the right spot. Remember that fish are always aware of what goes on around them, that is why they select secure locations such as around a submerged rock and trees or plants to blend with their environment. Look for such areas when you are on the Narragansett bay waters. And when you spot the fish you want to catch, cast past it to avoid startling it and scaring it off.
When you are fishing, patience is vital. It would help if you were very patient, regardless of the size of your baits and pole. Fish are always careful, and any uncoordinated movements from you would scare them off. You can have the best time fishing and boating on the water.
Read our reports to know the updates and the fishing conditions here. It is a lot of fun to fish in Rhode Island. You can bring your family and friends for a time out boating and fishing at the same time. Get the right gear, bait, polarized glasses, and a suitable boat for you and your friends. And if you want to learn fishing, come with your licensed and experienced friend to RI  and learn the basic techniques.
We do love to talk about fishing
Have a great time fishing and hope our fishing reports help you out whether it is on Block Island or Narragansett Bay! Will you be catching the biggest striped bass this season? Don't forget about the new regulations on striped bass in Rhode Island. A lot of fishermen do not consider Striped Bass big game fish. When you are catching 40 to 50-pounders are those considered big game fish? Striped bass will put a good fight on and bend your rod like no other. We are hearing of Monsta striped bass in the fishing report RI. Please respect the 3-mile marker off of Block Island.  If you do not know where the markings are off of Block Island, do not have any Striped Bass on your boat. We are also hearing GIANT TUNA are off of P Town Cape Cod.
A couple of charter captains out of the Newport area have been hammering the fish right off of Block Island.  Sea bass has been steady and the fluke fishing has been a little slow this year. Most of the charters are hitting all fish off of light tackle.
Tis the season for false albacore also known as albies or some would call them little tuna.  Can you eat false albacore? Some would say if it is prepared correctly you can eat it, most will say NO. We err on the side of caution and do not eat the false albacore. If you are thinking about striped bass fishing for next season, we know a lot of gift certificates. During the fall season, sea bass and cod are normally hot.
Fuel surcharge
If you are going out on a charter this year, you might be hit with a fuel surcharge due to the rise in gas prices around the world.  We hope the charter captains will not be hit too hard.
Point Judith fishing report will fall under Block Island and RI striper fishing will be picking up here in the next couple of months.  RI saltwater fishing regulations 2021 are different from 2022, please ensure you are following the new regulations.