2023 Fishing Reports Rhode Island
7/14 Capt. Jay from Fish Newport RI runs a Fishing Charters Newport and reports breaking Personal Best (PB) striped bass for his customers.  If you are looking for a fishing charter that you will not forget give him a buzz. Here is a photo from one of his trips.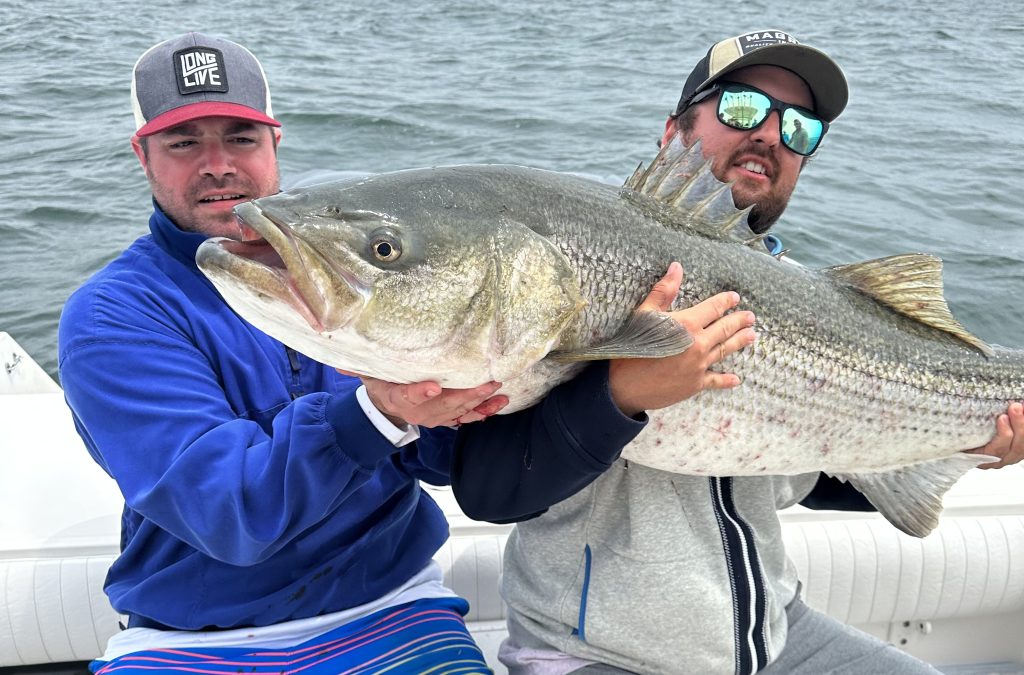 7/3 Capt. Mike from ArchAngel Fishing Charters is reporting tuna close by Newport.  Give him a buzz if you are in RI and would love a tuna charter.
7/2 Capt. Jay from Fish Newport RI is reporting very good striped bass fishing currently.  Fish Newport RI launches out of Fort Adams.
7/1 Capt. Cam from Cambo Fishing Charters is reporting the tuna is currently on fire on Cape Cod.  They are hammering the tuna.  It is about an hour boat ride to the tuna grounds and he will put you right on them.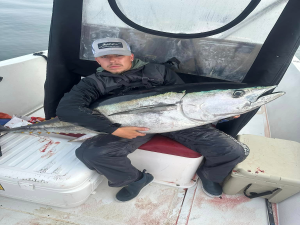 5/28 Capt. From Fish Newport RI reports fishing off Newport this past Memorial Day weekend was outstanding. There are fresh schools of stripers migrating in daily and both early morning and late afternoons there have been solid topwater blitzes. The surprise on Friday was the number of monster Bluefish that moved in off of Bretton Reef. The entire season has been running about 2 weeks ahead of schedule, so this seems to be on pace.
Narragansett Bay has still been producing Stripers in the Menhaden schools. Fortunately, the menhaden numbers are through the roof this season, so that should keep the bigger bass happy for the next 2 weeks.
Overall, fishing is excellent right now here in Newport. A few photos from their fishing charters are below.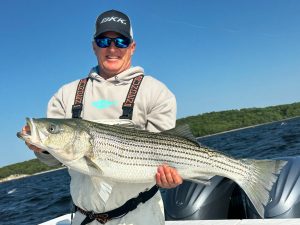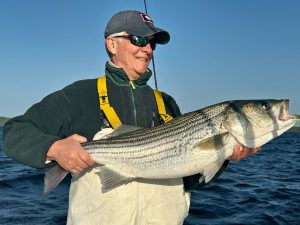 5/28  The past week has been a productive week here at Cambo Charters. located in Mass With the opening of Black Sea Bass clients have been able to quickly fill their coolers and take home some meat. The striper fishing has been great as well. We have located some stripers on pogie schools that are feeding ferociously in combination with some gator bluefish. There has also been bass in buzzards bay that are willing to hit top waters and jigs in the low daylight hours. Tuna opens this Thursday and we can't wait to get out on the water for some of those remarkable fish. We have some promising intel so hopefully, these first couple of days of the season are fruitful.
Capt. Cam.