Here is our latest video on ArchAngel Charters of catching striped bass.
9/27
This past week Capt. Mike from
ArchAngel Fishing Charters
had several epic charters.  They landed a 50 lb striped bass right outside of Newport, RI.  They also limited out on Tautog on every trip.  The weather has cooled off so the charters will primarily be
Tautog starting in a couple of weeks
.  They safely released the 50 lb bass back into the waters.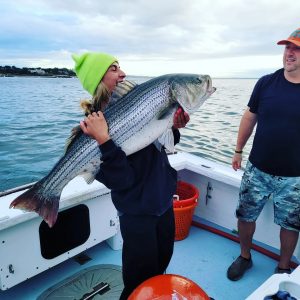 7/29
Capt. Jay from Generations Charters has started a Sunset Cruise charter.  Their website is located at
Cruise Newport RI
to find out more look
here!
They specialize in harbor cruises, sunset cruises, and customized private charters.  GC currently has two boats in its fleet. Cool Change and Change Up.  Give Jay a call to book.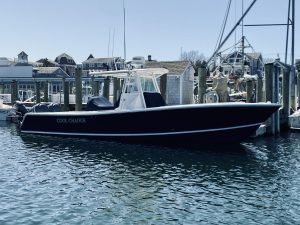 7/7/2021
Capt. Mike from
ArchAngel Fishing Charters
has reported a keeper-sized Fluke.  His striper game is still on, catching slot-size fish.  Each charter is leaving with a stocked cooler of fish!  From Block Island to Newport he is fishing.  Here in the Newport Bay, there are still slot stripers but they are making their way to the Block.
5/29/2021
Capt. Mel True from Fishnet Charters who is located in Buzzards Bay and travels where you are located is reporting massive sea bass and scup.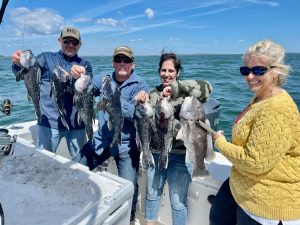 5/24/2021
Connor from Tall Tailz Charters reports fishing this week has been absolutely stellar. The big bass has arrived earlier than we've seen in the past few years. We're seeing a good number of large striped bass from 30-50 lbs.
As usual in the spring, live pogey is your best bet for hooking up with a monster. There have been frequent AM feeds with fish of all sizes so be sure to keep some topwater plugs and smaller swimbaits rigged and ready.
Big gator blues have been terrorizing bait out front along the coast and have already made their way into the bay. Scup fishing has also been excellent. We've come across some mega schools of big hungry dinner plate scup. With the fishing this good before June, I'd say we're in for a hell of a season. Trips are booking fast so call now to book your adventure with us!
4/24/2021
We are getting reports in Mass and Rhode Island of Black Fish being caught. They were catching decent size!  Catch and Release!
4/23/2021
Do not forget that the ponds are stocked with freshwater fish!  We were hammering trout this weekend in North Providence.  It is a great experience for the kids. Catch and Release. Also, don't forget that you do need a fishing license if you are fishing anywhere in Rhode Island.<iframe width="560″ height="315″ src="https://www.youtube.com/embed/dP7TJnsZxZg" title="YouTube video player" frameborder="0″ allow="accelerometer; autoplay; clipboard-write; encrypted-media; gyroscope; picture-in-picture" allowfullscreen></iframe>
Want to see our previous years fishing reports for RI and MA CLICK HERE