How long does low tide last?
Of course, you would have seen the water in the sea, ocean or river rising high and going down. Sometimes the water flows to the shore and covers a large expanse of sand and then it recedes back into the sea and leaves wet sand by the shore. These movements of water currents are referred to as tides. Tides can be high or low. There is no fixed height for tides, whether high or low. As a fisherman or a fishing enthusiast, the knowledge of how the tides work is important to you. Perhaps you have been asking how long does low tide lasts? What are the different tides? How long does it take for the tide to go from low to high? and so on. This article answers all your questions relating to low tides.
What is low tide?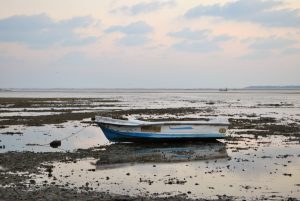 Low tide occurs when the wave reaches its lowest height. As the moon and sun exert force on the ocean, the ocean will respond in waves. This reaction from the ocean begins from the middle of the water body and continues to the shoreline which is visible as the rise and fall of the water. When the wave falls and reaches its lowest, it is called a low tide or trough. On the other hand, when the wave reaches its highest or comes out to the coastline the farthest, it is called a high tide or crest. The noticeable difference between when the tide is high and when it is low is the tidal range. The tidal range differs in different places as a result of some factors including the coastline and the location of the place. The movement of the current is called tidal current or tidal stream.
Stages in tidal movement
As the water moves, it goes high and comes low. There are different stages in the current movement, including:
High tide. when the water rises high it gets to a point where it stops rising and reaches its maximum. This is the high tide and it is also called a spring tide.
Low tide. The movement of the water up and down lets it reach a point where it can no longer fall below that point, that is, its minimum height. This is a low tide also referred to as neap tide.
Floodtide. Floodtide occurs in some places; the water rises high and covers the shore, the intertidal zone. When this happens, it stays for some time.
Ebbtide. When the waterfalls stay for some time such that it reveals the seashore, it is called ebb tide.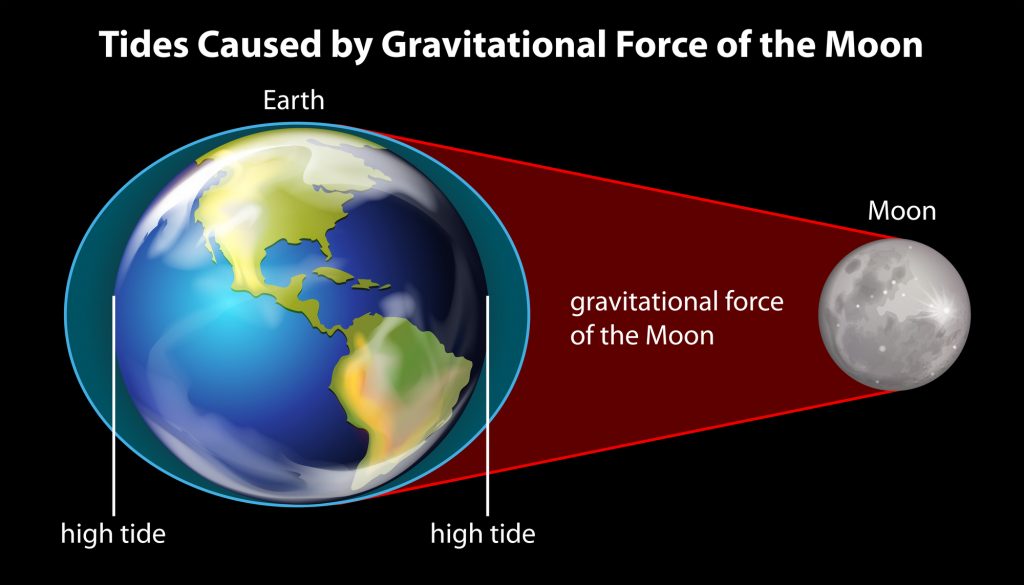 Tidal time
Aside from knowing the different tides that occur, it is essential to know tidal times as well. It is essential for you to know how long it takes for the tide to go from low to high.
Within 24.50 hours, four tides, two highs, and two lows can occur. That is, there can be four tides in a day and some minutes. This is most obtainable in the coastal areas. The two high tides occur 12.25 hours apart. The water will either attain high tide or low tide in 6 hours and 12.5 minutes. In other words, the tide takes 6 hours 22.5 minutes to get low after there has been a high tide, and vice versa.
Low tide lasts between 20 to 30 minutes after its occurrence. The tide also stays at its maximum height, that is high tide, for about the same amount of time.
Types of tides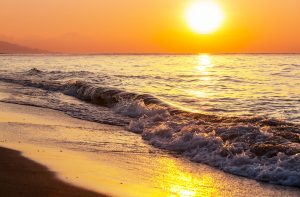 When high and low tides occur, they alternate with one another. Depending on how they occur, tides have four types, including:
Diurnal tide: diurnal tide occurs when there is the occurrence of a high tide and low tide on a lunar day. One place where this kind of tide occurs in the Gulf of Mexico.
Semi-diurnal tide: the semi-diurnal tide occurs when there is the occurrence of two high tides and two low tides on a lunar day.
Mixed tide: a mixed tide is a combination of a diurnal tide and a semi-diurnal tide, having two unequal high tides and two unequal low tides. These tides occur within the space of a day or 24 hours period. Another way to explain the mixed tide is as a semi-diurnal tide but with unequal tides. As such, it has one high tide which is succeeded by a high low tide. Then following these are a low high tide which is succeeded by a low low tide.
Meteorological tide: unlike the foregoing which are influenced by the moon, sun, and earth's gravitational pull and as such are referred to as astronomical tides, meteorological tides are influenced by other factors. Elements like wind, rain, ice, and so on. A meteorological tide can occur as a storm.
FAQs
Does low tide mean it's out?
Yes. Low tide means that the tide is out because it is the time when the sea attains the lowest level possible. And this is because the tide is out.
How long after low tide is slack?
Slack tide occurs one hour after low tide. It can also occur at the same time after high tide. Usually, slack tide occurs after flood current and before ebb current.
What is the time difference between one tide and the next?
Most places record the semi-diurnal tide which consists of two high tides as well as two low tides. Since these tides occur in 24 hours, 50 minutes, there are about 6 hours and 12.5 minutes between one tide and the other.
Conclusion
Low tide refers to the minimal height of the tide. The tide stays at its minimum height between 20 to 30 minutes after its occurrence. Aside from low tide, there are other tidal ranges, including high tide, flood tide, and ebb tide. There are different kinds of tides, including diurnal tide and semi-diurnal tide. There is a mixed tide which is a combination of diurnal and semi-diurnal tides but with unequal ranges. Now you know how long do tides last!