star drag vs lever drag?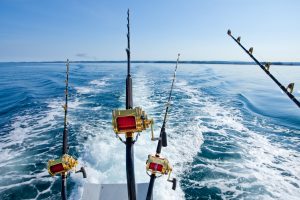 If you are a fisherman, you would have had your eyes on bigger games at some point. An angler is hardly satisfied with small catches.
As an angler, you would have been using a conventional reel depending on the size of game you aim at. But if you are a newbie in the fishing industry or you have not fished a reel before, you will need some assistance to make a choice of a conventional reel. You may know that there are two styles of the conventional reel but you may not know which choice to make.
To make the best choice between star drag vs lever drag, you need a guide which this article presents. Here, we will look at star drag and also discuss lever drag. Then we will compare both drags based on some factors and decide which one is better. This article also answers if you frequently asked questions to clarify every question you will have on star drag vs lever drag.
About Star drag and lever drag
Before you can make the decision of which to buy between start drag and lever drag, it is essential to know about each of the reels. We will do a review of star drag as well as lever drag to know the choice to make as an angler.
Star drag review: What is star drag?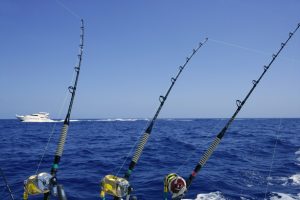 Star drug has many fiber washers of small sizes. These washers are located in the main gear. Anglers can operate the star wheel to put pressure on the washers making it possible to run from full on to full off. Some drag washers are greased, and this enhances the drag's performance by making it run more smoothly and also prevents rust. Not all washers come with grease but there are drag greases on sale.
When using a star drag, you will not see any physical indication of how much has been exerted. You cannot know the amount of drag the spool has received merely by watching the reel. It is more of guesswork. This is an aspect of using star drag that experience will help you get better in.
The spool on this drag system spins freely, therefore, making castability better. Because there are many products in the market, there is a possibility of having star drag cinephilia quality as well as superb quality.
Lever drag review
In lever drags, there is only one fiber washer at the spool's end which is larger compared to the ones in star drags. The spool's diameter determines the size of the washer. As such, spools with big diameter feature washers with big diameter.
Lever drags are designed for catching big fishes. Although the settings on lever drags have been pre-set, it can be adjusted depending on what the angler wants.
When using the lever drag system, you are able to see the drag the reel has received. This way, you can avoid breaking the line with over-adjustment.
The castability on this drug system is not as easy as that on the star system because the spool may not spin as effectively as it does on the star drag system.
With lever drags populating the market, it is possible to find products with inferior quality as well as with high standard quality.
Star drag vs lever drag: which is better?
Star drag incurs more production costs compared to lever drag. However, there are more factors to consider, as a consumer, on which drug system to go for:
Drag adjustment
It is much easier to adjust the drag on the lever than on the star. In the star drag system, you cannot see the amount of drag the real has received but on the lever drag system, you can adjust the drug easily and also know the amount of it that is on the reel.
Line breaking and fish catching
The lever drag system is better suited for catching big games than the star drag system. With the lever drag system, you can adjust the drug and ensure that you do not break the line. The lever drag system is created for catching fish that are more than 50 lbs. However, if you are going after fishes below 50 lbs or 40 lbs, it is better to go for the star drag system. It is more possible to break the line when you are using the star drag system because you can over-tighten it.
Castability
Although some advancements are making the lever drag system measure up to expectations, the star drag system often has a thumbs-up on castability than the lever drag system.
Live baiting and throwing irons
The star drag system is better than the lever drag system when it comes to live baiting entering irons because of its impressive performance of casting.
Maintenance
When it comes to maintaining the reels, the star drug system is preferable to the lever drag system.
Making a choice
When it comes to making a choice of which drug system to go for, you need to consider what you want to do. Some anglers prefer the star drag system when it comes to casting, bait fishing, and fishing for smaller game fishes than they do the lever drag system. While they prefer the lever drag system because it is easier to adjust the drag, they can see the drag level, and it is more suitable for larger fishes.
FAQs
What is better: star drag or lever drag?
Both drags are good depending on different factors.
What is star drag?
Star drag is one of the conventional reels used for fishing.
What is a lever drag reel used for?
Lever drag reels are used for adjusting the drag. It is better than star drag because it helps to visualize the setting how much adjustment you have made.
Conclusion
Some mechanical differences between star drag and lever drag include the size and location of the washer. In performance, the lever drag is created for catching big fishes, while the start drag is best for smaller fishes, like those below 50 lbs.