Rhode Island Fishing Trips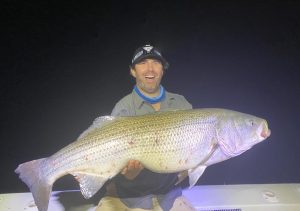 Rhode Island is known for its abundance of fish and fishing resources and there are several Rhode Island-based businesses taking advantage of this. The various businesses involved in fishing activities on Rhode Island offer services such as inshore fishing charters, charter fishing, party boat fishing, fishing tours, recreational or sport fishing, deep-sea diving, offshore fishing charters sight-seeing, burials at sea, sunset cruises, and many more.
These activities give anglers and tourists the opportunity to see and catch various fish species like striped bass, fluke, bluefish, white marlin, false albacore, swordfish, dolphins, tuna, winter flounder, bluefish, black sea bass, yellowfin tuna, bluefin tuna, sharks, and so many more.
Fishing trips, fortunately, are not uncommon to Rhode Island's several businesses. Fishing trips are taken to various areas and fishing zones in Rhode Island that are very populated by a large variety of fish species. Rhode island's expert fishing guides are always available to help an adventurous angler, whether professional or a novice reel in any choice species.
Rhode Island-based Businesses
As stated earlier, they are various Rhode Island-based businesses that offer many fishing-related services. Fishing trips are one of them is a relaxing way to spend a vacation, or a weekend after a long and hectic week. Unwinding is the goal of every break, which makes taking a nice fishing trip a brilliant idea. There are exciting offers from the different businesses, take a look.
Fish 'N Tales Adventures
They offer 2-3 hours of fishing trips. During the trips, the anglers with the aid of the captain and fishing guide can fish for black sea bass, scup, and any other species in season. On the 50′ F/V Northeastern, fishing is done using baits, tackle, rod, and ice.
The fishing trips are scheduled for 2-3 hours. The schedule for the 3 hours fishing trips goes as follows; fishing trip starts out by 7:30 am every day,
with a fee of $70 per adult
$67 per senior
$5 for children (4-12)
$25 for children below 4
For the 2-hour fishing trips
the fishing trip commences at 11:30 am daily
with an adult fee of $60
a senior fee of $57
children fee of $45 (4-12)
children below 4- $15
Fishing trips with the Fish n' Tales Adventure do not require a saltwater license, and so if you haven't got one, there is nothing for you to worry about. This business has a vessel that can accommodate a party, including beginners and professional anglers. You can come with your family and friends to have a great time fishing but if you come alone, you would not be having fun alone. You get to meet new people at the party, and the Captain and crew members are not exempted. You get to tour the Narragansett bay off the Newport harbor. You can locate them at 31 Bowens Wharf, Newport RI 02840, and they are open from May through October
Reel To Reel Sport fishing Charters
This business offers fishing trips of 4 hours, 6 hours, and 8 hours. In any of the time schedule you choose, you have the privilege to catch striped bass, bluefish, sea bass, fluke, porgies, tuna, and sharks. Their 40′ Young brothers down east sportfish boat, being one of the biggest and newest boats on the charter fleet is equipped with top-notch tackle, and the latest electronics and safety gear to make your fishing trip experience not just a successful trip but also a safe one.
Jay Park says that Captain Scott is experienced and made sure that everyone on board had a great time and the first mate Charlie was also very helpful, and friendly. The ship was clean, safe, and had a great tackle.
Mark Blanchette also said that Captain Scott and First mate Charlie were awesome and contributed to the great fishing trip experience.
Christopher P says he had an amazing experience and hopes to come back as soon as the fishing season opens. Reel to Reel Sportfishing Charters would be highly recommended by Chris to anyone interested in taking a fishing trip.
Recommendations such as these ones would help to point a confused angler in the right direction for a mind-blowing fishing trip.
C-Devil II Sport Fishing Inc
The C-Devil II sportfishing Inc offers a 6-12 hour fishing trip that usually starts on the 15th of May through to the 15th of December every year. They catch Bass, Porgy, Sharks, Albacore, Atlantic bluefin tuna, Summer flounder, Skipjack Tuna, Little Tunny, Tautog, Mako Shark, Bluefish, Atlantic Cod, Thresher sharks, Wrasse, Flounder, and Cod.
They have an 8-hour fishing trip that allows fishing trips to Block Island where fish of various species of your choice can be caught, using different fishing techniques and equipment like baits, and tackle. You can also participate in deep sea fishing for fluke, blackfish, sea bass, or scup.
Pricing
For 4 hours of inshore fishing, a 6-passenger boat costs $600
For 6 hours of inshore fishing, a 6-passenger boat costs $700
For 8 hours of inshore fishing, a 6-passenger boat costs $750
For 10 hours of offshore trips, a 6-passenger boat costs $1050 fishing for Tuna, Mahi, or Bonito
For 12 hours of offshore fishing, a 6-passenger boat costs $1200, also fishing for sharks, Tuna, or Mahi.
Cancellation Policy
All cancellations must be made two weeks before the set date, if not refunds of deposits would not be made. . In the case of bad weather, (which would be the decision of the captain), refunds would be made in form of rescheduling to another date or next season, and full-day offshore fishing would be rescheduled to a full day indoor fishing, and if the weather is worse, the full day inshore fishing will be rescheduled to half-day inshore fishing, and on and on it goes.
What to bring
Shoes with grip, preferably boat shoes, or sneakers, food, a hat, a jacket (considering the possible weather change at sea), rain gear, a camera (to capture beautiful scenes and also have a picture with what you caught for the day), a cooler (to keep your catch in), another cooler for your food and beverage drinks would also come in handy.
L'il Toot Charters Inc
Located in Narragansett bay, RI is one of Rhode island's Fishing businesses offering services such as fishing charters, inshore fishing, and offshore fishing charters. Prices for charters range from $550.00 – to $1,500.00, and the fishing schedule ranges from half days, three-quarter days to full days. Twilight and night schedule for cod, striped bass, , scup, black bass, Bonito, Mahi-Mahi, Tuna, and Sharks hunting is also on the menu. Boats for charter fishing can be made available for your family and friends group charter fishing, everyone is welcome on board. Novice or expert, come on board and let the captain and his crew members help you have an excellent time at sea.
Hula Charters
Hula charters captained by Captain Matt tour the surrounding waters of Block Island which is known for housing many pelagic species as well as striped bass, fluke, bluefin tuna, Mahi Mahi, and many more species. Captain Matt has 19 years of experience and is armed with knowledge of 10 different fishing techniques. Hula Charters primarily fish light tackle and offer packages of 6 hours for $1200, 8-10 hours for $1950, 2 hours for $500, 3 hours for $675, and half-day – 4 hours for $850.
You can be assured of an amazing trip with Hula charters as Captain Matt has 19 years of experience, along with a coast guard certificate, and is insured and certified in CPR. you are in good hands with Captain Matt. You can locate Hula Charters at Old Harbor, Block Island, RI 02807.
Cancellation and deposit policies
Trips are reserved using a 50% deposit or a credit card, and cancellations made in less than two weeks to the scheduled date may cost a full charge and the same goes for not showing up.
Frances Fleet
Professional anglers, as well as novices, are exposed to a great time outdoor doing nothing but enjoying the scenery and hunting for fish at sea. The variety of fish species caught includes fluke, bonito, striped bass, cod, blues, red hake, black sea bass, and monkfish. The amazing adventure begins at 7:00 in the morning and ends at 4:00 in the evening.
Fluke season
Opens on the 1st of May and closes on the 31st of December. The Rhode island regulation only permits a bag limit of 6 fish.
Black sea bass season
Opens on the 24th of June and closes on the 30th of August
It also opens again on the 1st of September and closes on the 31st of December.
Pricing
Adult – $100.00
Children (12 and below) – $ 60
Bait- Squid (free)
Rules And Regulation Of fishing On Rhode Island
Feed on only the smaller fish in accordance with the RI DEM size limit
Avoid fishing in private ponds without a public access
Ensure that you have all the required licenses and certificates for a hassle-free fishing date
Stick to the bag limits
Avoid the use of dangerous fishing methods such as the use of poison or explosives
These rules and regulations and more are put in place to protect and conserve the aquatic biodiversity of Rhode Island. Check out their website to know more about the standing rules and regulations.
Book A Fishing Trip Today!
Rhode Island is blessed with an abundance of fish species diversity, and many local businesses have sprung up, taking advantage of this. They offer services such as fishing trips, charter boat fishing, deep-sea diving, sightseeing, party boat fishing, and lots more. Fishing trips with any of Rhode Island's fishing businesses promises to be a relaxing, and fun trip, relax those tense muscles of the long week and enjoy your trip.
Book a fishing trip with any of these businesses and they are sure to keep you entertained and safe while you fish for striped bass, fluke, bluefin tuna, yellowfin tuna, sharks, stripers, wahoo, or any of the many fish species present in the waters of Rhode Island. Book a fishing trip that would take you out to sea, for a first-hand experience of nature's touch and premium relaxation. An experience like this would keep you coming back for seconds, and maybe thirds. Hurry and make that reservation.