Fish Newport RI Fishing charters
Welcome to Fish Newport RI, your premier destination for unforgettable fishing experiences in Newport, RI, based out of the historic Fort Adams. As the experts in Deep Sea Fishin, we pride ourselves on offering top-notch fishing charters that cater to all levels of angling expertise. Allow us to highlight some of the incredible aspects that make us the go-to choice for fishing enthusiasts.  Call them directly to set up an fishing charter (401) 712-2997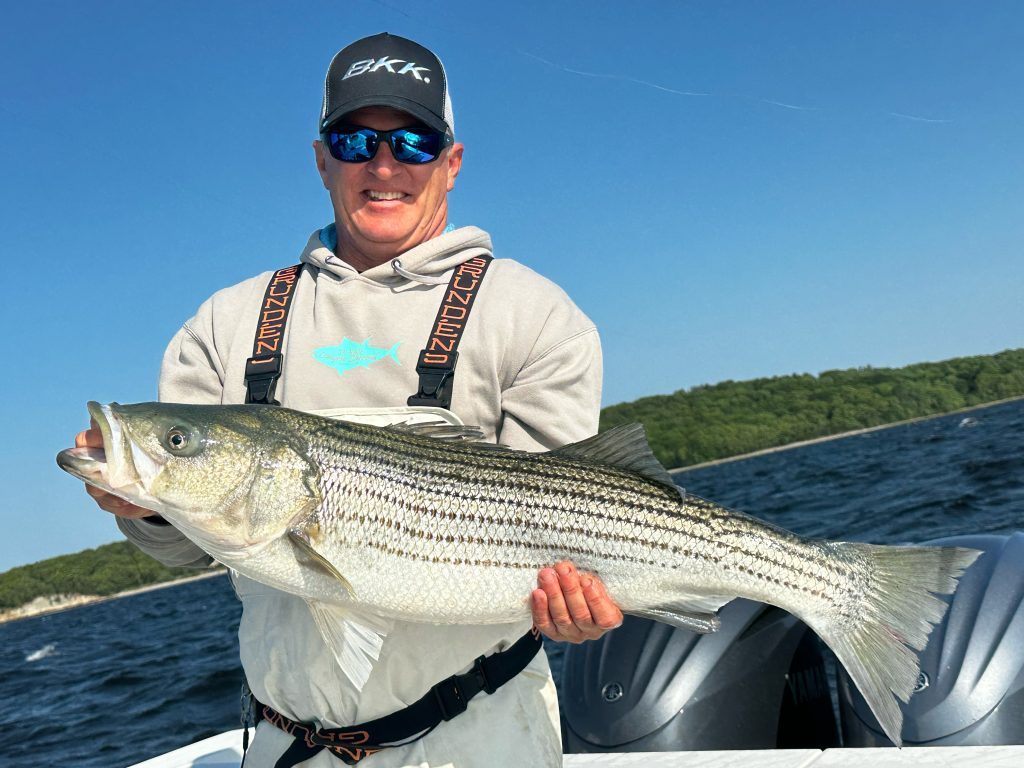 Why Fish Newport RI?
Embark on an unforgettable Rhode Island fishing charter with Fish Newport RI, where thrilling adventures await. Dive into the depths of the Atlantic Ocean on our offshore fishing charters, specially designed for the adrenaline-pumping pursuit of shark fishing. Whether you're a seasoned angler or a beginner, our experienced crew will guide you through an exhilarating fishing trip, ensuring an incredible offshore fishing experience. Our Newport fishing charters provide access to prime fishing grounds, where you can test your skills against the mighty sharks that roam these waters. Join us for unforgettable offshore fishing trips and create memories that will last a lifetime.
Newport RI Fishing Charters:
Immerse yourself in the thrill of deep-sea fishing with our exceptional fishing charters. Step aboard our state-of-the-art vessels equipped with the latest navigational technology and top-quality fishing gear. Our experienced and knowledgeable captains will guide you to the most productive fishing grounds, ensuring a successful and exciting adventure on the Atlantic Ocean. Whether you're a seasoned angler or a beginner, our charters are designed to provide an unparalleled fishing experience tailored to your preferences.
Block Island Newport RI:
Explore the beautiful Block Island, located just off the coast of Newport, RI, with our specialized fishing excursions. Block Island is renowned for its stunning landscapes and rich biodiversity, making it a haven for anglers. Delve into the depths of the Atlantic as we take you to prime fishing locations around the island. Prepare your tackle for an encounter with a variety of fish species, including the elusive striped bass, the delicious fluke, the tenacious bluefish, and the acrobatic offshore pelagic fish like tuna and mahi-mahi. Our experienced crew will share their local knowledge and techniques to maximize your chances of landing your dream catch.
Abundant Fish Species:
Rhode Island's coastal waters offer a treasure trove of fish species waiting to be caught. Whether you're a fan of battling the powerful striped bass or crave the challenge of reeling in a feisty bluefish, our fishing charters provide ample opportunities to target a wide variety of fish species. Test your skills against the delicious fluke, renowned for its elusive nature, or try your hand at wrestling a black sea bass. For those seeking offshore adventures, our charters offer opportunities to target offshore pelagic species like tuna and sharks. Our experienced captains will customize the trip based on the current fishing conditions and the species you desire to pursue, ensuring a thrilling and rewarding fishing experience.
The Thrilling Goat Island Bridge:
Experience the thrill of fishing near the iconic Goat Island Bridge, a renowned spot for anglers. With its strategic location and strong currents, the bridge creates an ideal habitat for striped bass and bluefish. Cast your line and witness the excitement as you feel the powerful tug of these prized game fish. Our fishing charters will guide you to prime locations around the bridge, taking advantage of the tidal changes to increase your chances of landing a trophy-sized catch. Prepare for an adrenaline-pumping battle and create lasting memories against the backdrop of this iconic Newport landmark.
Premier Striped Bass Fishing:
Rhode Island is renowned for its exceptional striped bass fishing, and we know all the best spots. Join our fishing charters and let our experienced guides take you to the Sakonnet River, a fertile estuary teeming with baitfish and striped bass. The Charlestown Breachway, another popular destination, offers opportunities to target striped bass as they navigate the currents. The scenic coastline from Newport to Watch Hill is dotted with rocky formations and productive fishing grounds, providing ample opportunities for hooking into these legendary game fish. Our knowledgeable captains will share their insights and expertise, ensuring you have the best chance of landing your prized striped bass.
Targeted Fishing Experiences:
At Rhodes Island Fishing Charter, we understand that every angler has unique preferences and fishing goals. That's why we tailor our trips to meet your specific desires. Whether you crave the excitement of offshore deep-sea fishing, targeting big game species like tuna and shark, or prefer the exhilaration of inshore battles with striped bass, bluefish, and fluke, we have the expertise and equipment to create your dream fishing experience. Our captains will work closely with you to understand your interests, skill level, and desired species, crafting a personalized charter that exceeds your expectations. From novice anglers looking to learn the ropes to experienced fishermen seeking a new challenge, our fishing charters cater to all levels of expertise.
Expert Tips for Success:
Our knowledgeable captains and crew are dedicated to ensuring your fishing adventure is a success. They will provide you with expert tips and guidance on fishing techniques, equipment usage, and safety measures. From selecting the right bait and tackle to mastering casting techniques and reading the water, our team will share their insights and tricks of the trade to enhance your fishing skills. We believe that education and hands-on experience go hand in hand, and our crew is always available to answer your questions and provide guidance throughout the trip. Our goal is to ensure you have a memorable and fruitful fishing experience with us.
Rhode Island Fishing Charters
Experience the ultimate fishing adventure with Rhode Island fishing charters, brought to you by Fish Newport RI. Our fishing charters in Rhode Island offer a gateway to the abundant waters of the Atlantic Ocean, teeming with a wide variety of fish species. Whether you're a passionate angler seeking the thrill of reeling in trophy-sized striped bass or an adventurous spirit yearning to explore the offshore depths in pursuit of majestic tuna and sharks, our charters cater to all your fishing desires. With our experienced captains at the helm and top-of-the-line equipment at your disposal, we guarantee an unforgettable fishing experience. Join us on our state-of-the-art vessels, equipped with the latest technology and comfort amenities, as we navigate the Rhode Island waters to prime fishing grounds. Our commitment to personalized service, expert guidance, and a passion for delivering exceptional fishing adventures sets us apart as the premier choice for fishing charters in Rhode Island. Embark on an unforgettable journey with Fish Newport RI and let us make your fishing dreams a reality.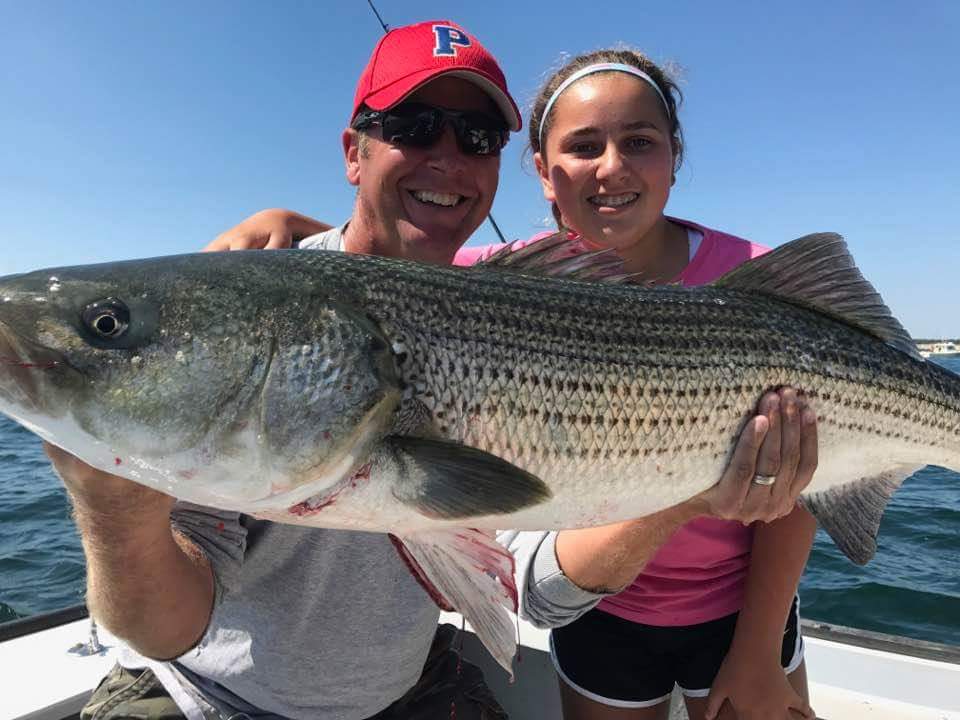 Join us at Fish Newport RI for an unforgettable fishing experience that combines the natural beauty of Newport, RI, with the thrill of deep-sea angling. Book your charter today and let us show you why we are the premier choice for fishing enthusiasts in the area. Get ready to create lifelong memories on the water with Fish Newport RI!