Bucktail Jig
A bucktail jig is a fishing hook with a molded-on head, typically made of painted lead. The bucktail jig remains one of the most popular fishing hooks fishermen use to catch fish, the "boxing glove" shape and the spade or arrowhead shape are the two most recognizable head shapes, though there are other options. The lure's movement in the water is controlled by the shape of the head and where the eyelet is located.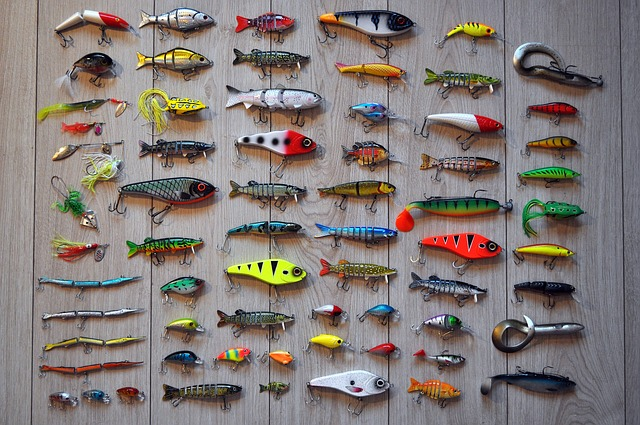 Bucktail jigs get their name from the small amount of deer hair that is wrapped just behind the head of the bait, hiding the hook and adding allure. Although they are now more frequently made from synthetic materials, these skirts were traditionally made from deer fur. Outside of the water, they might appear fluffy and adorable, but the groupings of hairs that form fins below the surface are very convincing.
They move smoothly, much like a small fish which made them one of the best versatile lures and other soft plastics. When the day is over, it's a good idea to rinse these off, especially if you fished in saltwater. Just picture returning home from the pool without washing your hair. Natural jigs resemble your own hair in every way. Despite the fact that you are not required to style and condition your jig, giving it a good rinse in clean water will keep it fishable for longer.
How Do You Fish a Bucktail Jigs to Catch Stripers Anywhere?
There are as many applications for a bucktail as there are ways to fish one. Snap-jigging is one that is severely ignored. The majority of fishermen mistakenly think that this extremely successful method is just for using light tackle, but nothing could be further from the truth. Compared to the light jigs tackle method, practicing snap-jigging in the surf does call for some adjustments, but the fundamental idea is still in place.
Gamefish can't resist your jig's sharp lifts and drops, which is the key to getting them to bite when they aren't actively feeding. They mimic a live bait like an injured baitfish in its final moments of life. Since striped bass can be very picky when they are not actively feeding, it works particularly well on them. The bass is much less selective and much more vulnerable to standard buck tailing techniques when they are set up in a rip line ambushing baitfish or trapping them in a jetty pocket.
Location to catch fish
There is no ideal spot to use jigs than in deep, moving water. In New England, there are numerous instances of this kind of location. There are breach ways of Rhode Island, the Cape Cod Canal, and several creeks and stream mouths from the Cape up to Maine. In these rivers, the large predators are set up at the bottom and a big hot lips-style bucktail jig weighing further than an ounce is just the ticket to go down where the fish hide in delay for a meal to approach their way. In these cases in which the water moves, cast across-current and allow the jig sink to the bottom. After casting, feather the line as it leaves the reel's spool with your index finger until you know a brief slack in the line, which shows the jig has hit bottom.
When the jig is bouncing, start a very slow retrieve by simply lifting the rod tip. Keep bouncing the jig until the line straightens in the moving current. The jig will then have risen off the bottom and will no longer be in the strike zone. Retrieve your offering, cast, and repeat the process. Lower the jig and bounce the rod tip if you're in a boat wandering in deep water. You may want to occasionally let the line from the reel to ensure you remain on the bottom. I've taken countless keeper bass in both daylight and night with these methods.
Bucktail jigs are also effective in rocky, shallow water, particularly in whitewater surf and saltwater fishing. The Newport surf, the Narragansett shoreline, along the North Shore of Massachusetts, and into southern Maine locations, this type of landscape can be discovered all along the New England coastline. Small baitfish are frequently driven close to shore in whitewater situations with onshore wind. These conditions are perfect for the float and jig.
What Fish Will a Bucktail Jig Catch?
It can catch a variety of fish since it can mimic a variety of prey species, such as baitfish, squid, and shrimp. Here in southern New England, fishermen have used bucktail jigs to catch land bluefish, striped bass, hickory shad, fluke, false albacore, black sea bass, scup, white perch, and sea robins.
What is The Best Color Bucktail?
A white bucktail jig is the most popular color for jigs, as evidenced by the vast majority of them in the catalog and website that sells bucktail jigs. Choosing chartreuse is also a good decision. Hair dressings and any further added feathers, Mylar, or plastic can be white as well or red, orange, silver, or chartreuse.
How do you rig a Bucktail?
The fishermen's favorite method to rig them is with a trailer, particularly a lure that produces a lot of vibration in the water, like a paddle tail.
Just slip right the lure up over the keeper, then pull it back to get it tightly wrapped on there.
Additionally, adding a trailer to these jigs causes the hair to flare out even more, which can improve their performance underwater.
For many species, you'll want to put your bucktail near the bottom and/or bounce it off the bottom. In windy conditions, this may mean using bigger heads, and you shouldn't worry about up-size if you're having difficulties finding the bottom.
Fish bucktails on braided line. You have more control over the lure thanks to it, and your chances of a successful hook-set rise along with it.
Bucktails are not the most realistic-looking baits in the world, so don't give fish a lot of time to stare at them. If you're being followed but not caught, increasing the speed usually works much better than slowing it down. Move or pump the rod when trolling to add a darting motion.