Rhode Island fishing boats
It is a good idea to seek an ultimate fishing adventure in Rhode Island, but using the best fishing boats is ideal. Expert or beginner anglers need to choose carefully the fishing charter services they will hire when it comes to dealing with pelagic marine animals.
Fishing Trips in Rhode Island
When deciding to go fishing in Rhode Island, a fishing charter manned by a professional captain is very important. This is crucial because these charters know more about the ocean, introduce you to several fish species and catch striped bass in the waters.
Fishing can be tailored for new anglers and experienced ones. Irrespective of your skill level, your objective is to have some time with nature, catch some bluefish with a line and learn more about the sea. Fishing charters come at different prices depending on your taste, time you want to spend, and budget.

Factors to consider when choosing fishing boats
When going on a fishing cruise, there are some considerations when picking the ideal fishing boat. They are:
Fishing charter to choose
This is the most important step when choosing a fishing boat. Not all fishing charters have good boats that can access all places in Rhode Island. Knowing the best Rhode island fishing charters to use is important. Most charter services are different and specialized in a style of fishing.
Shared or private fishing
You will have to decide if you need the entire boat for yourself, or you want it shared with happy anglers. Share boats can be good, especially for those who can find their way around a rid. You can reel in dinner at a good rate and make new friends easily.
The downside of the shared boat is the constant interaction with strangers which can turn off beginners. You also have limited say on where and how you fish. Furthermore, private boats can be a great experience because you can fish at your pace without disturbance from others. If you have any problems captain Scott can be of help.
Offshore, Inshore, and NearShore fishing trips
When in the ocean, you will have to choose which fishing you want. Do you want to fish deep in block island, or close to the shore? Let's look at the different sea trips you can choose from:
Inshore
Inshore trips are trips that stay in covered waters near the shore. The Bluefish you can find on this trip are smaller and calmer. Most inshore trips take place in mangroves, bays, and brackish rivers. On these trips, you can start sea fishing quickly after departing from the dock. Due to this, many consider half-day trips. These short inshore trips can be fun and ideal for first-timers who want to have a swell time.
NearShore trips
This fishing trip is a bit far from the shore, and happy anglers are sure of getting bigger catches. Trips around this place occur around reefs and wrecks. Where you want to conduct your deep sea fishing depends on your choice and the bluefish type you want. Note that you will need to move from shallow waters to open waters between 3-10 miles from the shore. Happy anglers and kids should be fine if they listen to what the captain says. Some fishing techniques that work on this fishing trip are bottom fishing and net casting.
Offshore
Usually known as bluewater fishing, offshore takes you completely out of sight and far from the shore. This is a seriously great time fishing and is usually carried out by pros and professional anglers. The Bluefish you will find on this trip are usually big, mean, and can be dangerous. The waters are usually rough, however confident anglers who love a challenge will love it.
This fishing trip takes place at least 11 miles from shore and can reach depths from 45 feet to 110 feet. People who want to fish for big pelagic predators should have a look here. Offshore fishing charters offer more time than other trips because you could spend a day and even more when necessary.
Deep-sea trips
Deep-sea fishing sometimes called big game fishing is another popular adventure to undertake on block Island. It is quite similar to offshore fishing with the main difference being the depths of the water to cast a line. With this type of fishing, you will need to go to waters of at least 120 feet deep, with many anglers going as deep as 350 feet.
You will need a large variety of fishing boats with a light tackle. Since you will be fishing in very deep waters, sometimes near underwater canyons, it takes some time. Many consider overnight trips when going on deep-sea fishing. These fishing charters aren't for beginners, they are meant for people who want to hook huge marine beasts.
Things to look for when choosing a fishing charter
When deciding the best fishing charters to use for trips, look for the following:
A good captain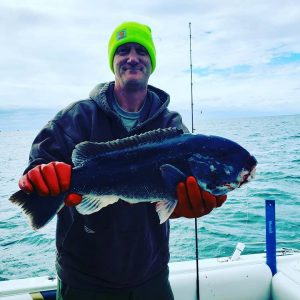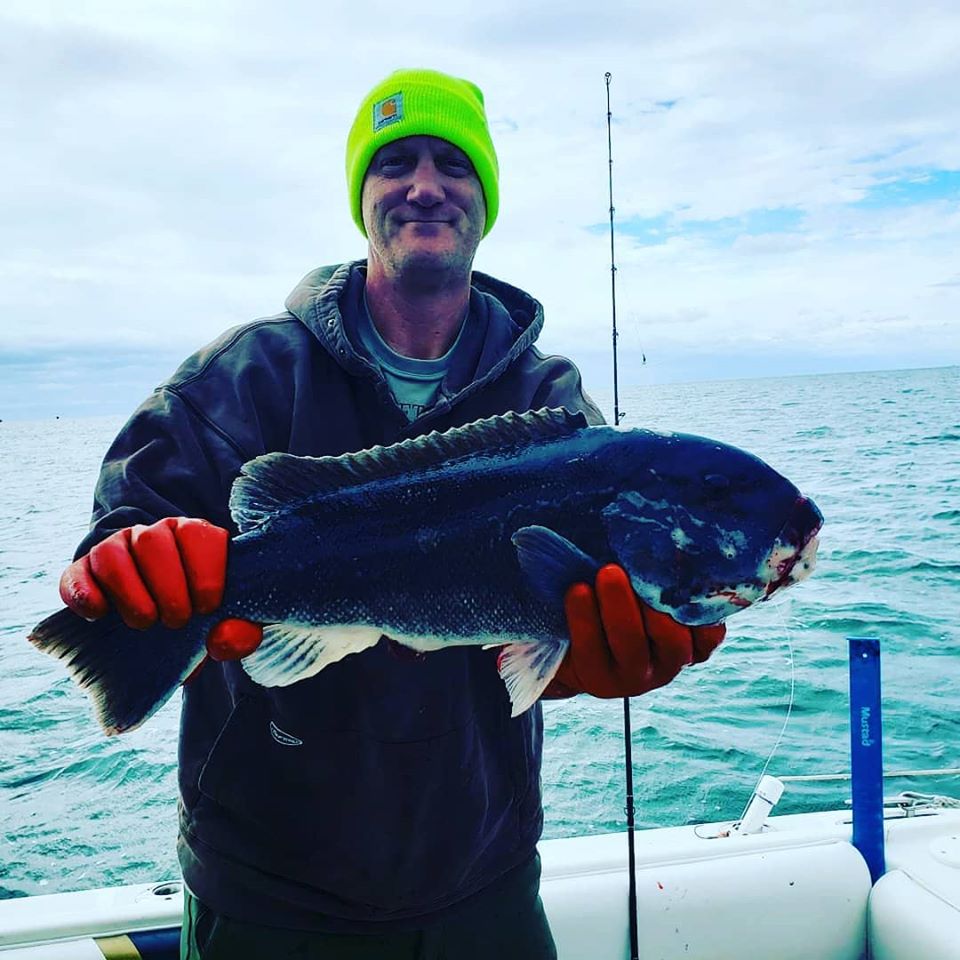 It is highly recommended to get a captain Scott. It is vital to know them before booking a charter. Check their qualifications and how long they have been in the business. If they are local or have stayed long in the fishing area, then it's a plus. A competent captain Scott might be the difference between life and death. Check fishing reports as this will offer better information about captains and their routine.
Fishing boats
Many people always think about a boat when booking a fishing charter and they are right. The boat you choose will go a long way to decide if your day will be good or not. Things to look for in a boat include speed, comfort if it has a floating home, a mean fishing machine, and a good engine. There are many charter boats you can choose from with their own merits and demerits. Also, check the sizes and if it can take passengers you are going out with.
Licensing and fishing permits
Ensure you only use a fishing charter that has legal paperwork. This will guarantee that you are in safe hands with a reputable service. This also means you will avoid problems with coastal guards. It is highly recommended to check for permits to run fishing trips, insurance, and boat papers.
Price
This is an underrated point when considering fishing services to use. However, you must choose what your budget can cover. That said, avoid using the cheapest fishing charter because there is always a reason they are cheap.
Fish targets during a fishing trip
Here are some big and small catches anglers aim for in their fishing trips:
Billfish
This fish is a common fish species in the waters. It is a fish family which can be found around the winter flounder. You will need to move further if you want to catch this fish though, it has a good appearance and strength.
Tuna
Bluefin Tuna fish is a target for most people because of its great taste. Yellowfins and bluefins are Tuna species that differ in size and personalities. Bluefish can be very bug and susceptible to deep dives. For Yellowfin tuna, they aren't as big as the former, but stronger and more difficult to catch.
Mahi Mahi and Wahoo
These pelagic fishes are top on the list of many fishermen for great reason. These fishes can be fun to chase and grow in huge sizes. They also taste great and are a good protein source.
Sharks
This isn't an ideal catch for beginners, but professional anglers who want a better marine catch always find these toothy predators. However, check local regulations when hunting for these sharks because some shark species are prohibited from being hunted. You could fish for porbeagle sharks on the Massachusetts coast and block island, as they are a good delicacy in the state.
AmberJack, barracuda and Cobia
These are common sea dwellers which offer good angling action for everyone. You will however need to go for deep-sea fishing of a least 300 feet before you find them.
Sea bass
Sea bass is great fishes that are good for new anglers to fish. Black Sea bass come in various sizes and can be a good local delicacy around block island.
Striped bass
A unique fish species that is always on the list of many anglers. Striped bass is a good source of fat and very proteinous.
Springer
A fish that can be found near shores in Rhode Island. They are very fast though, so you might want to be agile when fishing these marine species.
Snapper
The red snapper as it is popularly called can be a menace for many anglers because very few can match its speed. It weighs about 20-pound, therefore, you have to be careful when hooking it. They have excellent taste and are a good choice for game action.
Grouper
Often considered in the same group as a snapper, however, it is much bigger. There are many in the seas, taste perfect fish species to fish.
Conclusion
Fishing in Rhode Island can be an interesting adventure when you use a good fishing charter service to take you. However, it is important to do your homework before hiring a competent charter. Factors to consider are the fishing charters you will like boats to use, and your budget.