Rhode Island Fishing Party Boats
At the thought of party boats, the first picture you might draw in your head may be a boat with a lot of people eating, drinking, and dancing to very loud music. Well, you are not entirely wrong. The only similarity between what you pictured and the actual picture is the presence of people. Ensure you call around for the best Rhode Island Fishing Party boats.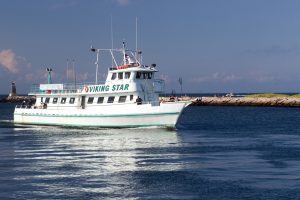 To properly define a fishing party boat, it is sensible to say that it is a boat that accommodates a large number of people just for fishing, fishing trips, and related activities. A fishing party boat is a boat specifically designed to take a large number of people to designated fishing spots at the same time. Party in this context does not mean festivity, it means people.
In Rhode Island, there is an association of fishing party boat businesses that gives people a wide variety of choices depending on the services they offer and their schedule or availability. Rhode Island party boats are much bigger than charter boats and at the same time cost less. Rhode island party fishing boats can take within the range of 50 to 100 folks depending on the size of the vessel in use. The cost of booking a reservation for adults can be between 10 to 15 dollars per head and about half the price for kids.
It is important to take note of the cancellation policies so you don't get into a fix. If you cancel your reservations in 24-72 hours leading to the D-day of your fishing trip, you may be charged 50 or 100 percent of the trip fees, depending on the policies in place concerning that. Reservations are often made with the booking agents and are held with your credit card.
Rhode Island Party And Charter Boat Association
Rhode Island Party And Charter Boat Association is an association that houses all the independent charter fishing boat owners in Rhode Island. It also accommodates the Party fishing boat owners as well as individuals who offer services such as fishing trips, sightseeing, deep-sea diving, fishing boat charters, and lots like these on Rhode Island. The Rhode Island Party And Charter Boat Association work with professional fishing instructors and exceptional crew members to make your fishing trip a worthwhile adventure.
Rhode Island party boats are usually 56-90ft long, most of them designed to have two toilet rooms for the convenience of anglers on board. Some also have bars loaded with snacks and 'munchables' for anglers to snack on while they fish. A well-stocked up bar will give you happy anglers. A fishing party boat is usually designed as a double-decked vessel, where fishing activities take place on the lower deck for easy access to their target fish.
During your fishing trips, Rhode Island Party boats present you with the opportunity to make a great catch. Catches like bluefish, cod, bluefin tuna, black sea bass, striped bass, and lots more. As said earlier, Rhode Island Party And Charter Boat Association is a conglomerate of individual charter fishing boats businesses on Rhode Island, and there are several of them. Each of them offers services like boat charter fishing, sightseeing, and many others.
Different Fishing Party Boats On Rhode Island
River Rebel Charters
This is a party fishing boat business owned and captained by Captain Randell Bagwell and captain Joe Bagwell. With a 20-years exposure to fishing, they are armed with great fishing knowledge to give you a great fishing trip and experience. Fish species caught include striped bass, bluefish, Flounders, sea bass, sharks, and tuna. They host activities like fishing charters, lighthouse tours, sunset cruises, and sightseeing. They majorly tour 118 Annawamscurr Dr., Bristol, RI.
Other services include cruising, fishing, photo ops, sightseeing, and so on.
A To Z
This fishing boat is captained by Captain Scott Capwell who has bagged 20 years of fishing experience and is also a licensed captain since 2002. With this business, you are likely to catch striped bass, tautog, sharks, giant bluefin tuna, fluke as well as anything that moves in the water. His expertise affords you a great experience like no other.
A to Z party boat is about 35ft long and tours Galilee. Captain Scott hosts several activities such as sea burials, spearfishing, and ship cruises. He also renders services like corporate cruises, diving, sunset cruises, sightseeing, fishing trips, and so on.
The Northeastern
The Northeastern party fishing boat business is one of the individual boat businesses on Rhode island. It also offers services like fishing charters, private charters, and educational lobster tours.
The Northeastern fishing boat can house up to 30 people along with fishing equipment such as rods, and baits. It is captained by Cpt. Jeff O'Brien also carries out activities on this vessel such as fishing and party boat fishing trips. You can send an email to them or check out their website for more information.
Fin Deep
This is a fishing party boat that is 23ft long, captained by Captain Brian Patterson. It tours Portsmouth, RI, catching majorly bluefish species, false albacore, bonito, and striped bass. Hosted events on The Fin Deep include lighthouse tours, sightseeing tours, and fishing charters.
Mako II
This vessel is well able to land you very big species with the aid of appropriate equipment and a captain (Captain David Tyrell) that knows all the best spots for fishing. On your fishing trip with Mako II, you can catch black sea bass, American Plaice, American eel, bluefish, cod, summer flounder, haddock, pollock, monkfish, and scup
Drifter Too
This 35ft vessel helps you feel happy and fulfilled while you land very big fish species like bass, blues, tuna, sharks, and so on with the aid of the expert captain and crew members. The Drifter Too sets sail from Point Judith, Salt Pond in RI Jim's Dock 1175, Succotash Road to Block Island
Looking For A Perfect Fishing Party Boat?
Many Rhode Island Party boat businesses are perfect fits for you and your family. You can easily pick one from the large variety of options available to you. They use interesting techniques and equipment to land varieties of fish species such as light tackle, which makes landing a big fish less stressful, giving you a great time fishing.
Many of these individual businesses, come in highly recommended by people who have had the best experiences to last them a lifetime using their services. Rhode Island fishing charters and party boats give other boats a run for their money in terms of safety, equipment, services, tours, and activities such as bottom fishing, charter fishing, fishing trips, deep-sea fishing, touring, and so on.
Frequently Asked Questions
Is it okay to use braided lines?
Braided lines are known for their strength, they don't break easily but they tend to tangle easily and this can be stressful for the mate attending to you. Monofilament lines are highly recommended to avoid ruining your excellent time fishing.
How much do I tip a mate?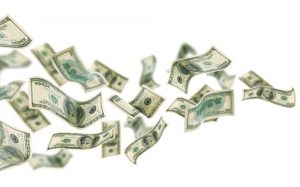 It is the standard to tip 20 percent of the boat charter fee or the equivalent of an open boat fee as the mate has stayed on board all day just to make you and your family happy anglers