Fishing Charters Newport, RI
Do you want to enjoy a fun day out fishing and vacationing at Fish Newport RI? Newport RI has the best charters and fisheries on the North East and  East coast. Rhode Island and New England have the best resourceful inshore and offshore fishing charters.
The fishing charters in Newport, RI, are rented at rates per time limit. The rates can be revised depending on your request individually or as a group. There are various Rhode Island fishing charters that you can hire to make your trip a success with the guidance of professional fisher and also boat owners.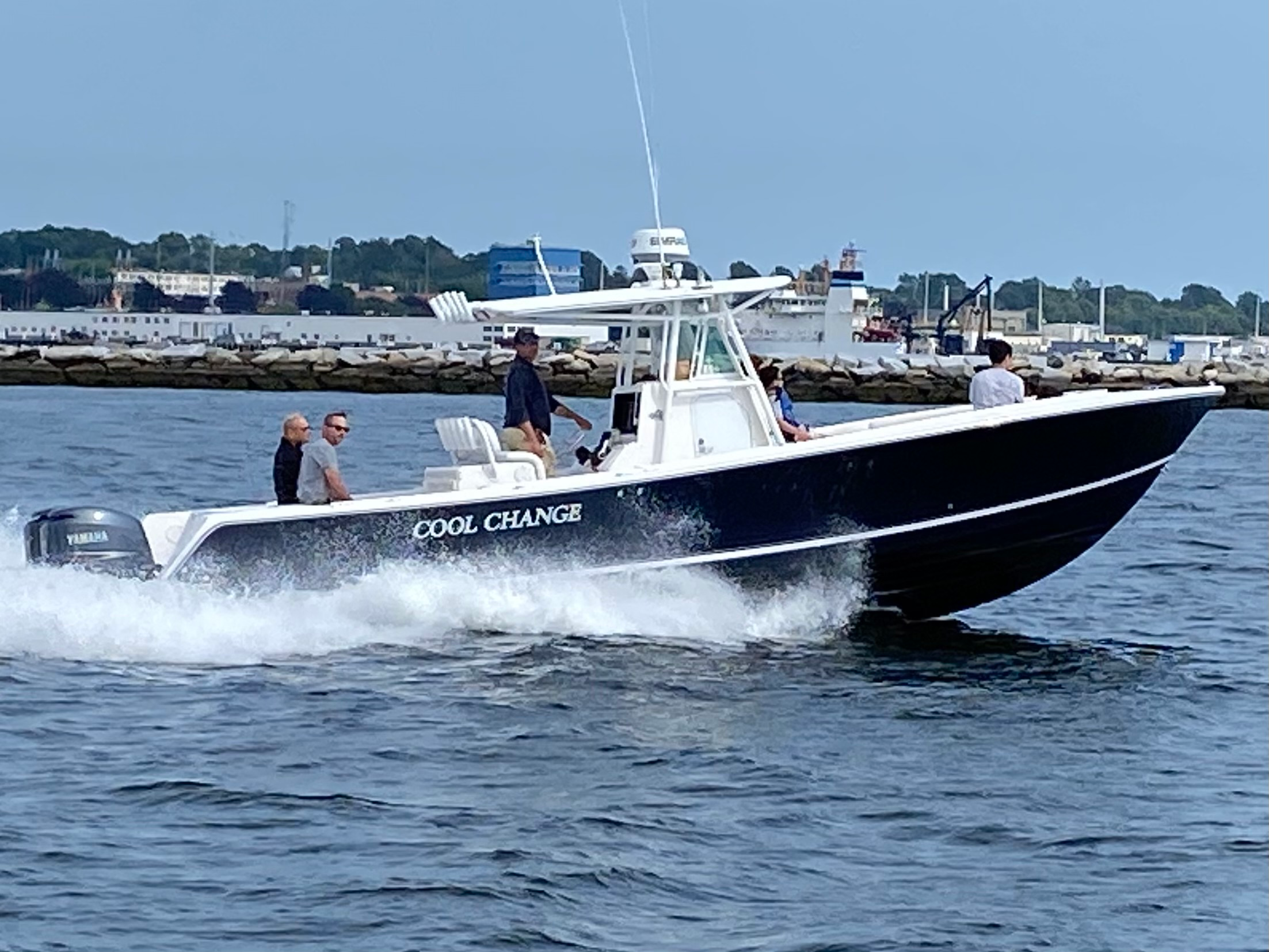 Best Newport RI Fishing Charters
When planning a fresh or saltwater fishing vacation in Newport, RI, you can opt to use one of the available Rhode Island fishing charters. The most targeted fish is the fluke, sea bass, striped bass, cod, and tautog (Blackfish). You can engage in fly fishing and light tackle fishing in Narragansett bay, block island, Newport, Portsmouth, east bay, south shore, west bay, and all coastal areas of Rhode Island Narragansett Bay. Here are some of the fishing charters available;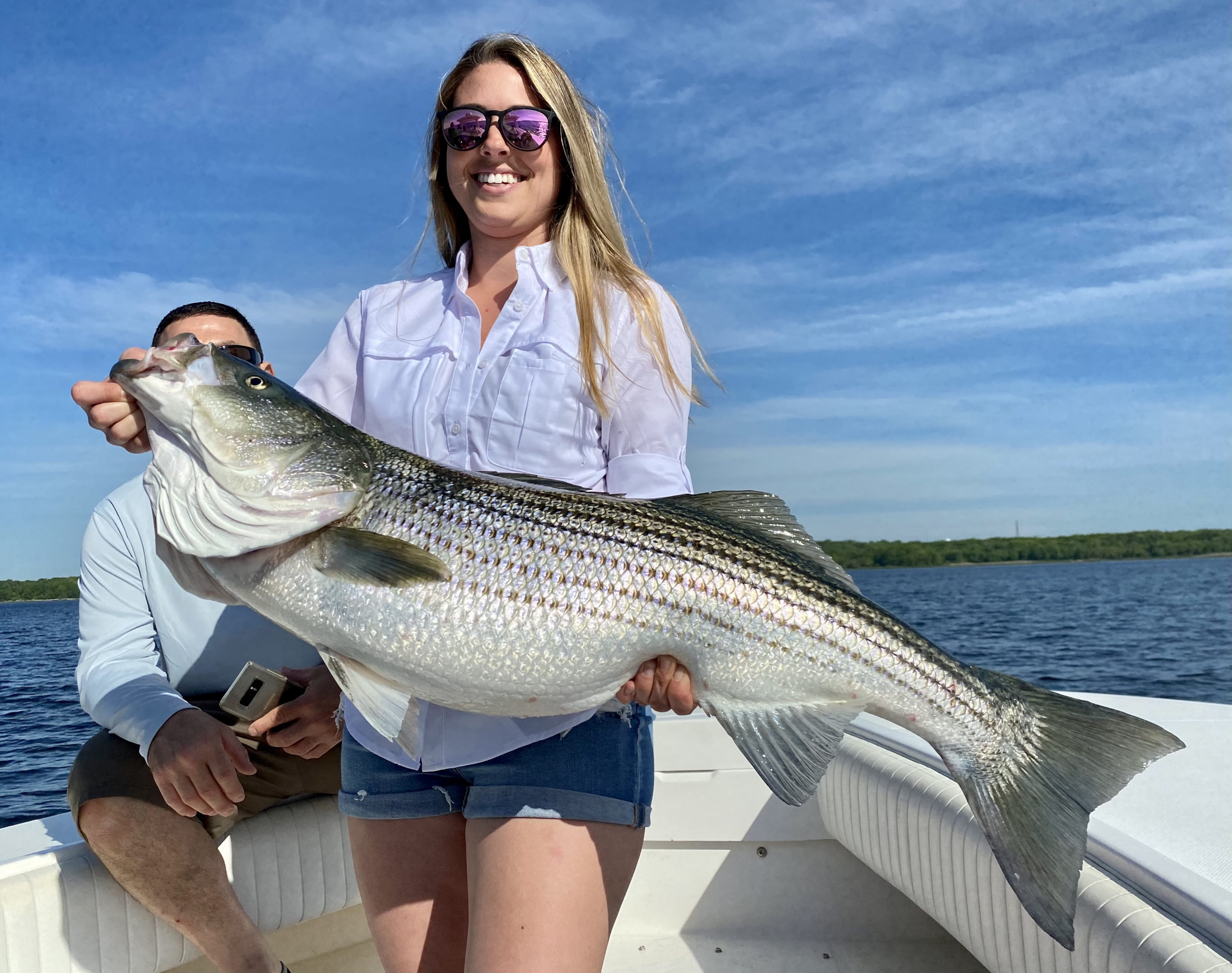 ●     Tall tailz charters
●     Bragaboutit charters ri
●     Archangel fishing charters, Newport RI
●     Ranger charters
●     Northeast angler charters
●     Reel addiction charters
●     Spear it charters
●     Fish n tales adventures
●     Flaherty charters
●     Skinny water charters
●     Rogue ri fishing charter
●     Reel-to-reel sportfishing
Tall Tailz Charters
Located in Jamestown, tall tailz charters cover a wide area at the Rhode fishing island inshore, offshore, and near the shore. It is suitable for anglers aiming for a good catch and even families with kids looking forward to experiencing a good fishing trip. The charter season starts in late April to the beginning of May.
Tall tailz charter provides you with essential fishing equipment like; reels, rods, fish finders,  bait, and lures as you enjoy fishing techniques like trolling light tackle and deep fishing. You can target several fish like flounder, sea bass, tautog, mackerel, and squid.
The boat can run up to 26km and has enough space to keep your catch. Captain Connor MacLeod will guide you, your refreshments will be served, and other help you may need. There is also scuba diving equipment and an onboard kitchen, bed, and restroom.
Bragaboutit Rhode Island Fishing Charters
Bragaboutit Rhode island fishing charters provide you with everything you need for a successful trip. Captain Chad Bragas and the crew will help you enjoy your day in Rhode island inshore and offshore waters. They cover your licenses, bait, and tackle and also assist you clean and filet your catch. Kids are also allowed on board. You can either keep or release your fish.
This boat is equipped with modern GPS for radio, fish finder, and radar navigation; it also has outriggers. Here you can target species like the stripers, bluefin tuna, mako shark, and flounder. Using heavy or light fishing tackle, you can also use different fishing techniques such as jigging, popping, deep-sea fishing, trolling, spinning, and drift shifting.
Archangel Charter
Archangel fishing charters specialize in inshore and offshore trips around Rhode island. On inshore fishing, you can catch blackfish, bluefish, striped bass, and sea bass. On the other hand, offshore fishing charters specialize in shark fishing. The rods used are made locally and designed to be light allowing the angler to tackle the fish effectively. Captain Mike will help make your half or full day enjoyable.
Ranger Fishing Charters Newport RI
Ranger charters Newport, RI, guided by captain Ian Leitao offers you a relaxing fishing trip to the Rhodes island. Experience massive fishing areas inshore, offshore, and even on reefs. The boat is a 26′ sportsman 251 center console with a twin Yamaha engine and quality navigator gear. They have an icebox to store fish and drinks and also a toilet.
The captain is an experienced angler and will guide you as you target some of the best fish like the; Black Sea Bass, Albacore Tuna, Little Tunny, Flounder, Tautog, Striped Bass, and Bluefish while using different fishing methods.
Spear it Fishing Charters Newport RI
Spear it charters specializes in rod and reel fishing in the south county and block island. Its captain, David Hochman, has been a commercial fisherman in Rhode Island for over 20 years.
The boat runs on a caterpillar engine and has a GPS-enabled fish finder, radio, and navigation technology. It also has spearfishing and snorkeling gear.
On your trip, you can target bluefish, mako shark, porgy, thresher, tautog, cod, bonito, and tuna using light and heavy tackle, bottom fishing, spearfishing, popping, and deep-sea fishing. You are offered a license, fishing tackles, lures, snacks, and drinks. You can bring your whole family since kids are allowed to board the boat.
Reel Addiction Newport RI Charters
Reel addiction charters offer you a great and memorable experience while having lots of pleasure and catching fish in Newport, Rhode Island waters, and Aquidneck Island. Captain chip parker will help you target species using different fishing techniques like trolling, popping, jigging, deep-sea fishing, drift fishing, and live baits are provided. You are allowed to bring your food and drinks. Smoking on board is prohibited.
Northeast Charters
Northeast charters based in west bay, Rhodes island, deals in light tackle and fly fishing. Captain Paul will take you to explore local flats inshore and offshore waters. Fly fishing is a more progressive fishing method.
The boat can accommodate two to three anglers, and you are allowed to bring your fly rod. Refreshments and fishing gears are available. You can catch and release fish and also preserve some.
You can fish in shallow waters, nearshore spots, and deep-sea fishing. Weakfish, striped bass, bluefin, false albacore, Mahi Mahi, black sea bass, and bonito are some species caught.
Rogue Newport RI Charters
The rogue Rhode island charter is based in Narragansett Bay. Captain Diego ensures that you enjoy a full day of fishing. You can enjoy a six- to an eight-hour fishing trip and catch fish like flounder, bluefish, sea bass, and scup.
All fishing gear like rods, reels, and tackle are available onboard. You can also use various techniques like light tackle, heavy tackle, bottom fishing, drift fishing, jigging, and spinning. You can book your trip at their website or contact them to get the price.
Reel to Reel Sportfishing Charter
Rhode island sportfishing is ideal for inshore fish species such as fluke, blackfish, and seabass. Offshore fishing for schooling tuna and porgy is available in large numbers. This charter is owned by captain Scott Lundberg who has been operational since 1993.
Fishing is done from a 40′ young brother's Downeast boat powered by a 485hp Detroit diesel engine with 17 knots speed. It has safety features, a lavatory, a GPS-enabled fish finder, and a cabin.
Fishing licenses and gears such as stair rods, Penn reels, tackle, and lures are provided. You can bring your food and refreshments on board.
The crew offers assistance with great fishing techniques like baiting your hooks, reeling your fish, and fish processing.
C-Devil II Sportfishing
This Rhode Island fishing charter is ranked the number 1 charter boat in the region. They have full-time professional captains and an experienced crew. You will travel on board a Duffy 37′ that can accommodate up to six guests. It's appropriate for family and friends.
The vessel has social amenities and different tackle gear. Also, your safety is ensured with the licenses. You can catch a variety of fish using several fishing techniques.
Fishing in Rhode Island
Rhode Island charters are more competitive on cost rates when compared with other boat charters, most of their charter boats docks at the port of the galilee. They offer inshore and offshore fishing charters and supply you with bait tackle and guidelines. Most charters offer cleaning and fileting services.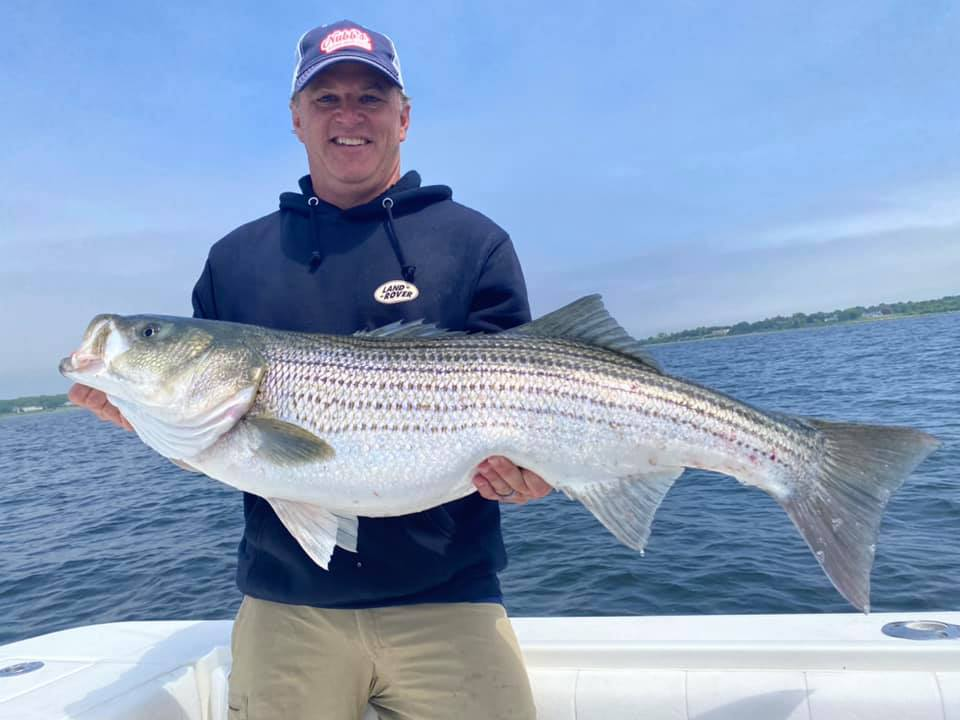 The most targeted fish species are; Striped bass, Sea Bass, Blues, Tautog (Blackfish), Scup, Tuna, and Shark. In case you lose any equipment, you will be charged respectively. Also, vessels are required to follow federal and state catch regulations. The captain recommends catching and releasing unwanted fish.
You can enjoy inshore charter fishing at Rhodes island along the southern coast of Little Compton, Newport, and also Narragansett bay. During extreme weather, fish in protected waters of Narragansett Bay and the Sakonnet River. This helps you to fish actively throughout the season.
The fishing season starts at the end of April and runs to the end of November. Offshore charter fishing trips are from June to October. Hire these charters for fishing or sunset cruise with friends and family.
Conclusion
In case of any cancellation, you will be refunded if you cancel through mail or phone fourteen days before the date of charter. Other cancellations can be made by the captain at the dock due to mechanical defects, weather, and rough seas, and arrange another date for you or refund your deposit.
Some charters run for a full or half-day. Also, the cancellation can differ depending on the charter you decide to book. You can fishnewportri using any of the many Rhode Island fishing charters available. You can book by visiting their site.