Cape Cod Fishing Report
Located in Massachusetts, Cape Cod is one of the best destinations for fishing. The location protrudes into the Atlantic Ocean and has pristine beaches, making it perfect for tourism, vacation, and fishing.
Cape Cod is famous for strippers fishing and that is one of the reasons the area is flooded with anglers and fishers in boats for shore fishing or vacation fish. Read this Cape Cod fishing report further.
Where are the stripers on Cape Cod?
Cape Cod Bay is the destination for stripers, the chances are high that you will catch bigger fish while in the area for bass fishing. However, if you want to focus on areas where you can run into a school of large sea bass, ensure that the area has moving water, access to the structure, and bait, whether jig bite or Albie bite. Catch our fishing reports here
The best locations to find black sea bass in Cape Cod include Plymouth, Barnstable, Sesuit, and Brewster Flats area. Whether you are on a fishing trip to Cape Cod or a vacation adventure, you will have a great time there. We will try and provide the Cape Cod canal fishing report today.
Don't forget that Newport, RI offers freshwater fishing and saltwater fishing. Tautog bite will be starting in the next few months. You can plan your fishing trip as soon as now! Tautog fishing is also known as blackfish.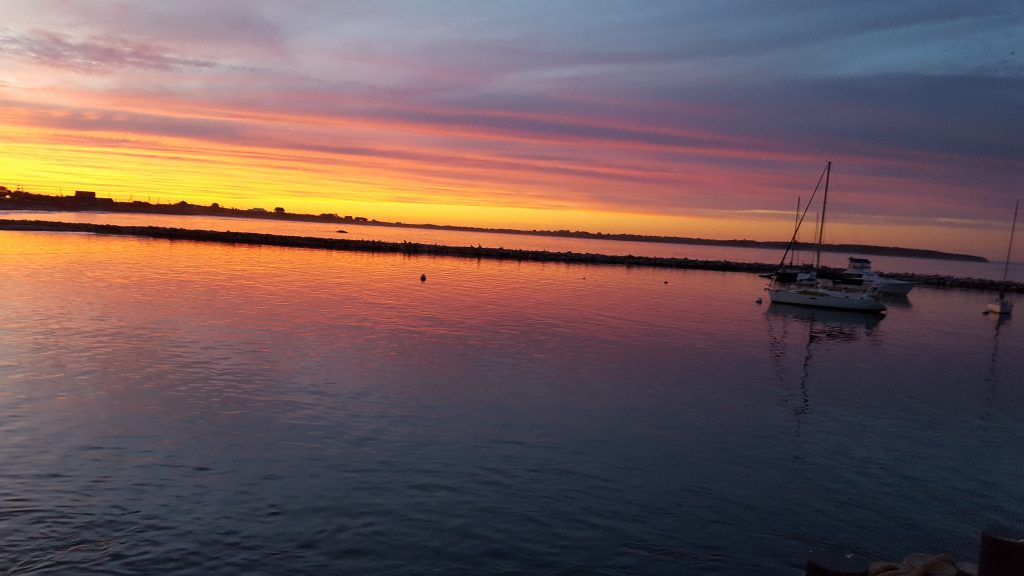 What is the best time to fish the Cape Cod Canal?
Cape Cod fishing will be incomplete without mentioning that bass and other fish species show up in large numbers on the canal, making Cape Cod Canal a great point to target bluefish, bluefish tuna, black sea bass, and slot stripers among others. The canal connects Cape Cod Bay on the east end and Buzzards Bay on the west. Cape Cod is deeper while Buzzards Bay is shallow. The best time to fish the Cape Cod Canal is around May or June when fish are caught in the middle to the west end. However, it is important to note that water changes direction often like an hour before high and low tide. The movement can hint you the direction of the fish. Find yourself a good location.
Where is the striped bass now 2021?
Striped bass is headed back to the Atlantic Ocean for winter from summer spawning in Massachusetts. You can find several striped basses in Cape Cod Canal during this time. Gear up and get on Cape Cod Canal to catch bigger fish, as the location is the best place for fishing now.
Do you need a license to fish Cape Cod Canal?
Except if you are fishing from a party boat or a charter, you need a license to fish in Cape Cod Canal. Whether you want to fish from a Kayak or shore, you must obtain a permit, except if you are 60 years old and above.
Is the Cape Cod Canal Closed to Fishing?
The Cape Cod Canal remains closed to commercial striped bass fishing due to the anglers' misconduct bordering on illegal parking, trespassing over private property, and unruly behavior.
Where can I fish in Buzzards Bay?
Ensure you get a recreational saltwater fishing permit before fishing in Buzzards Bay. There are many areas you can fish, such as Gooseberry Island, Dearest Lloyd Slate Park, Nasketucket Bay State Reservation, Black Beach, and Cape Cod Canal.
How do you fish the Cape Cod Canal?
Cape Cod Canal offers the best fishing experience as you can catch a wide variety of fish species. There are different ways to fish the Cape Cod Canal. Shore fishing is an effective way to fish. The perfect location for fishing is on the peninsula. Kayak fishing is another way to fish a Cape cod canal. Kayaks allow you to get to the shallowest parts of the water and the Ricky bottoms where fish love to hide. Other ways to fish on Cape Cod Canal include party boats and charter fishing.
Where can I go fishing in Cape Cod?
Fishing in Cape Cod has been going on for several decades. If you are going for cod fishing, the locations you should target include Dowses Beach in Osterville, Bass River in Yarmouth, Old Silver Beach in Falmouth, Morris Island in Chatham, Cape Cod Canal, and White Crest Beach in Wellfleet. Get on any of these locations with your fishing cels, and jerk bait, and be ready for a big catch.
How do you catch a striper in Cape Cod?
Striper bass requires live and fresh baits such as live fishing eels, tube and worm, bluegills, bloodworms, clams, bunker, bucktail jigs, jig bite, and Albie bite.
What is the best time to go striper fishing?
The best time for striper fishing is when there is tide movement up and down. Another best time you can catch striped bass is some moments before dusk and dawn. You are most likely to catch fish.
What time of day is best for striper fishing?
Many factors determine the best time to catch striped bass. You need to consider the weather, time of day, and the tide. Getting to the beach about 2-3 hours before high tide and 2-3 hours before the outgoing tide. In the same vein, before dawn and dusk are suitable for striper fishing.
Read Cape Cod fishing reports on this website. Click the right menu for updates about the state record and necessary information or tips about fishing Cape Cod. We have a supportive community and top info about the right fishing spots in the area. Copyright 2020.